Celebrate Halloween in the Plaguelands! It's time to decorate your castle with a traditional Scarecrow and plant pumpkins in your gardens.

The Nameless God is extremely powerful during this time. The unstable doors between the worlds of the living and dead disappear, and souls that had been resting in peace visit the world of Lubenia.

Stock up on sweet treats, explore mystical places, and prepare spine-chilling stories for unexpected guests.

☠️Deceased Village☠️

The Plaguelands are home to the Deceased Village, which borders ancient graves. Word has it that people used to pilgrimage to such places to celebrate autumn and pay homage to the spirits that reside there. When the Plague came to Lubenia, these ancient traditions were forgotten, and these sites began to attract the Nameless God's acolytes.
Are you brave enough to discover what goes on in this gloomy village permeated by death? The event is available starting at level 1 and updates once a day.

🍄Witch🍄
On the darkest night, unusual guests may knock on the door of your castle. The Witch is not Lubenia's most friendly inhabitant. Many Exiles are accustomed to avoiding her after hearing her song of woe. But she presents no danger now. Only you can help her.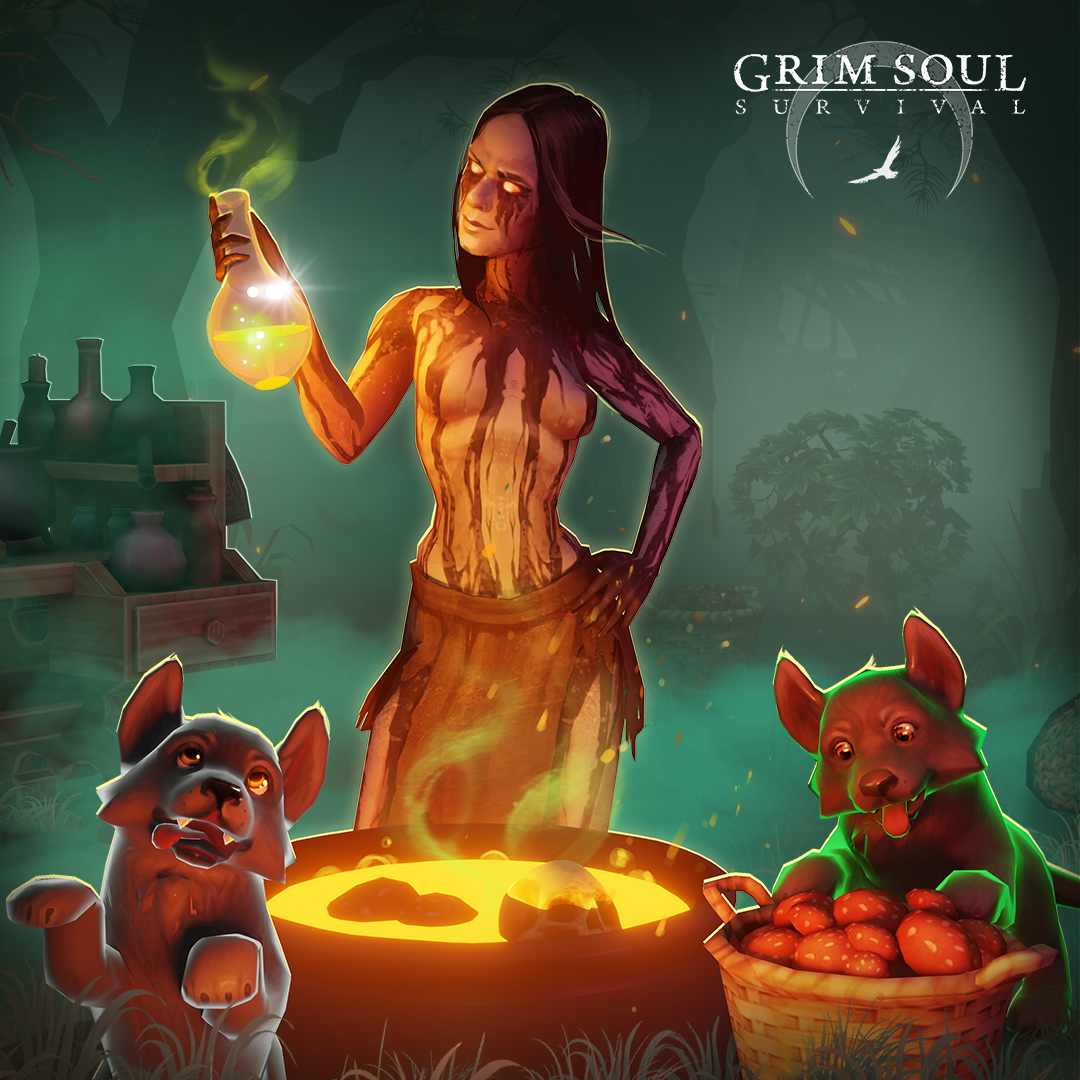 On the Day of the Dead, the forces of death can even affect nature. Certain mushrooms touched by the Nameless God's power are especially valuable to the residents of the Plaguelands. It is believed that potions made from amanitas can bestow eternal youth, sedate someone into a deep sleep, or even wake the dead. Help the Witch collect mushrooms, and she will give you a worthy reward in return.

Amanitas are easy to find in locations that are under the Nameless God's
influence: Night Caches and mass graves. They can also be obtained from strong enemies who have no trouble taking the lives of others.



⚜ Face Paint⚜

Try on a terrifying look to trick evil spirits. Exiles can now change their appearance using face paint.
You can obtain Face Paint Scrolls from the Deceased Village, by making an exchange at your home location, or by buying them in the game store. Once you have the item, go to the character appearance settings menu. Try to frighten death itself!



🌙Holiday Store🌙

Visit the section of the game store dedicated to celebrating Halloween. Themed décor items are now available to Exiles: a roomy Coffin Chest with an updated design and a stylish Gothic Bed.
Anyone who wants to enjoy the holiday and stock up on resources now has access to special packs: Reaping Time and Midnight Plunderer.
Don't forget about your loyal friends either! Six ghost-themed wolf cub colors are available for purchase. What's more, you have the chance to get a unique wolfling when you purchase common packs during this event only.


⚜ Other changes⚜

— During the event, Exiles will be able to find pumpkin seeds and grow them in their gardens. Don't forget to taste the pumpkins!
— When traveling through locations, you have a chance of encountering a unique wolfling instead of a common one.
— A special resource, amanitas, has been added to the section with Thalers in the game store.
— A secret room with unique rewards hidden inside can be found in the Dungeon of the Forsaken.
— A new, limited-time sale is available. Check out the excellent discounts on items marked Limited. The offer will expire in a week.
— At the request of Exiles, decorative items are now displayed on the mini map.
— The new player tutorial has been revised.

Dear iOS users, this update will be accessible through the AppStore within a few days.